Rocky's Pizza
Traditional, Authentic Italian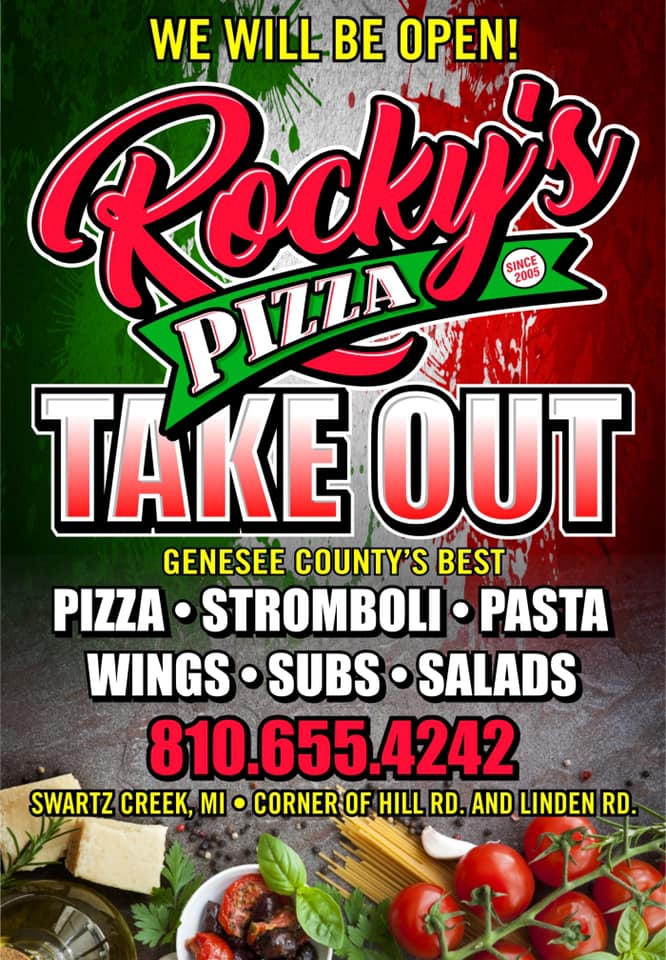 Rockys Pizza
In these times of COVID-19,we here at Rocky's are doing what needs to be done, keeping the distancing to a minimum of 6 feet. We are taking extra precautions with extensive food preperations and equipment preperations to ensure our customers' safety as we are providing food for those in need. We know these are troubling times, and we will keep the standards high (as always), and help to fight the spread of this horrible epidemic. Please, be safe, stay home unless you absolutely need to go out, and always take care of one-another. Thank you!
Carry-out Only
We are a carry-out only pizza company.
Call us for other specials!
Now Hiring!
We are looking for an individual that can handle the heat! Apply within!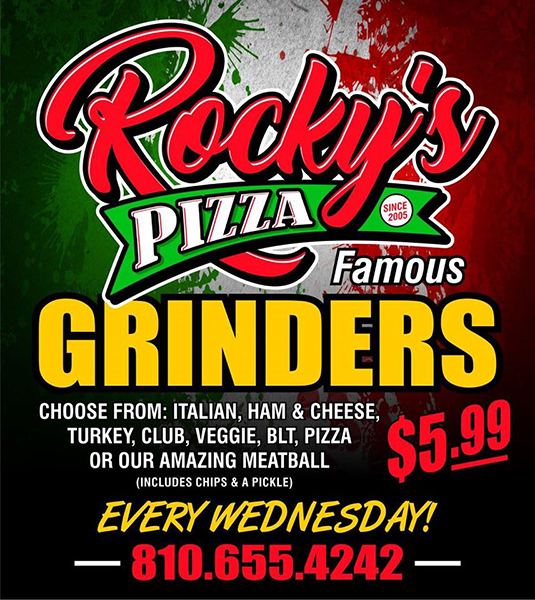 We Cater!
Having a party, or event? Call us for special pricing on all catering options!